Regular price
Sale price
$73.00 USD
Unit price
per
Sale
Sold out
Materials

- Stainless steel titanium alloy

- Cotton bag

.
Dimensions

Assembled:

108 x 108 x 150mm

Pack size and weight:

160 x 110 x 7 mm

495 g incl. pot holders and bag
Share
View full details
Cooking on the road
The StormFire allows you to cook quickly and easily on the go. Of course, you can also simply use it as a small fireplace and enjoy campfire atmosphere.
Possible applications
A StormFire should not be missing from any outdoor activity. Use the stove to prepare food, warm up or enjoy the campfire atmosphere.
With alcohol

The StormFire can be perfectly combined with many different spirit stoves. For example with our Ultralight stove.

Solo Trip

Alone you can sometimes enjoy nature best.

Make fire

Being able to make a fire on the go is a special privilege. The floor can be best protected with the ash plate and a fire protection mat.
Wind protection
We have designed the StormFire very windproof. So you can cook in almost all conditions.
By inserting the locking plate, the opening in the front panel can be closed. This is also possible during operation. The weather can change. Wind protection is particularly important when using a spirit burner. In addition, closing the cutout improves the chimney effect and the hobo can burn better. Of course, the locking plate can also be removed when using the pot holders.

Control air supply
The air supply of the StormFire' can be easily controlled with the pot holders and the ash plate. For example, you can first light a fire, let it burn down a bit and then let the embers glow slowly by closing the air supply. This not only allows you to cook longer and more relaxed with wood, but also to adjust the temperature.
Flame directly on the pot
The flame of the Trangia burner perfectly surrounds the pot for maximum effectiveness.
Assembly is done in the following steps:
1. take the back plate and insert the two side parts.
2. insert the firing plate and ash plate,
3. and close with the front plate.
4. insert the pot holders and
5. then insert the closing plate
.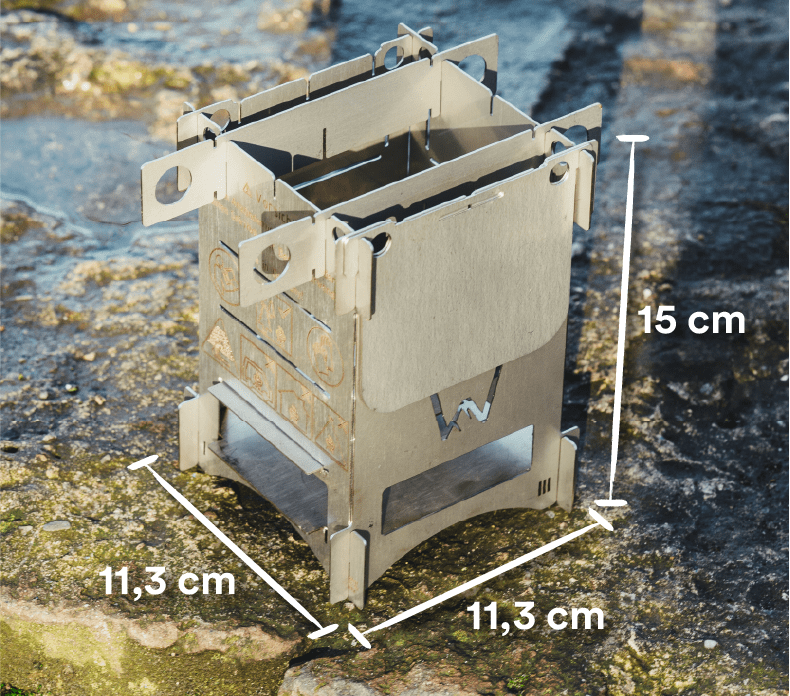 Size and material
The StormFire is made of a high-quality, temperature-resistant and therefore low-distortion stainless steel-titanium alloy. The material is clearly visible in the structure. This was the only material that met our requirements for durability and weight. 
The StormFire comes in a high quality cotton bag. This bag is durable and suitable for all accessories.
Scope of delivery
- 1 x front panel fire
- 1 x rear panel
- 2 x side panel
- 1 x closure panel
- 1 x firing plate - StormFire
- 1 x ash plate - StormFire
- 1 x pot holder set StormFire
- 1 x bag - StormFire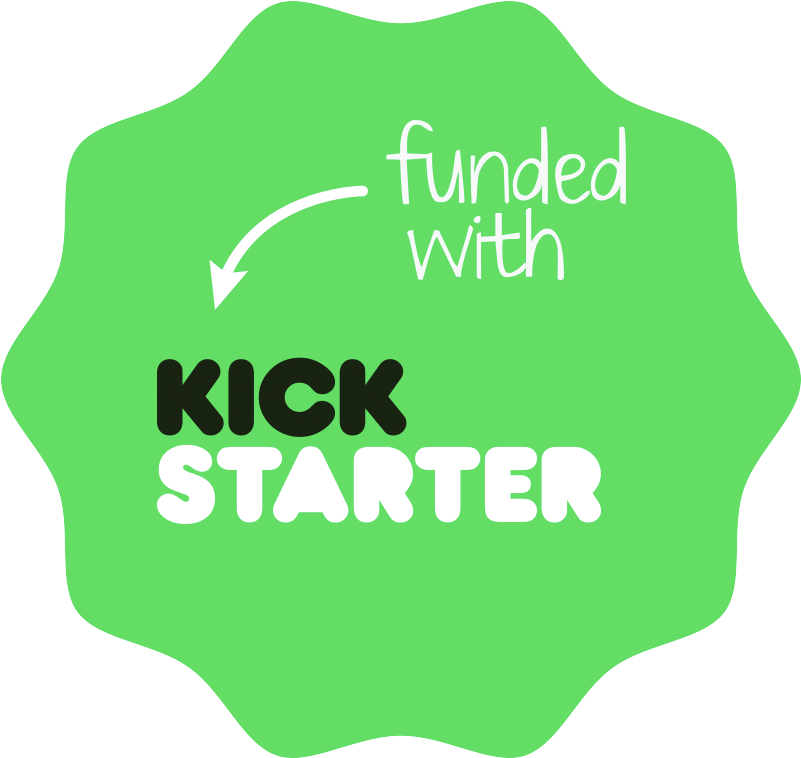 Erfolgreich bei Kickstarter
Gestartet sind wir mit dem StormFire 2022 erfoglreich über Kickstarter.